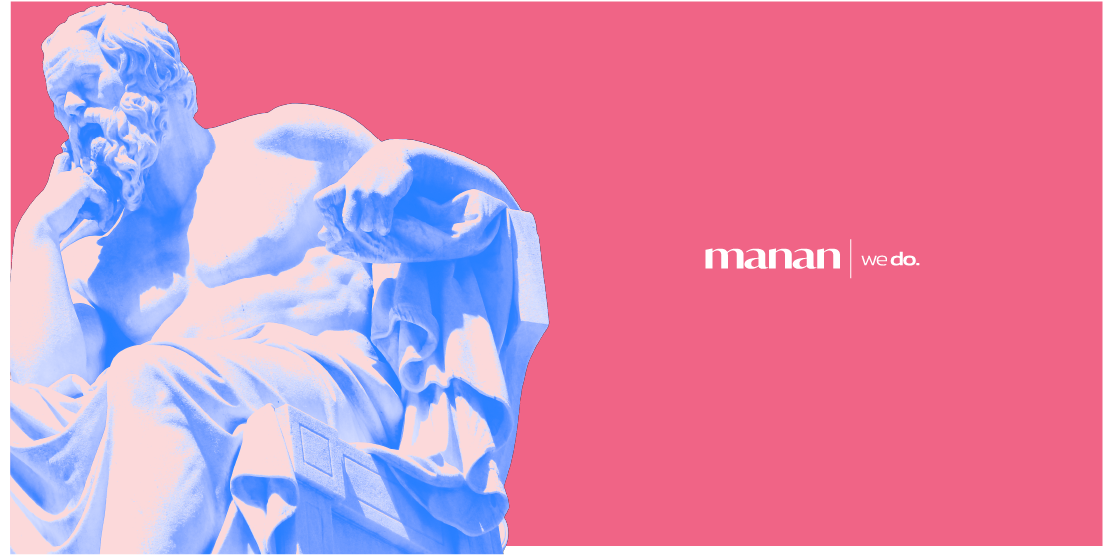 Socrates meets social media as we question social media strategy for the corporate dental industry
The ancient greek philosopher Socrates spent his time examining life and determining the validity of ideas. One of the ways in which he explored his ideas was via question and answer. This stimulated critical thinking and allowed him to shed light on his theories to develop them into musings that have stood the test of time!
With social media being so pervasive in our personal lives, it's easy to believe that posting content for our brands and businesses is just as straightforward. The reality is that consistently great social media content requires an element of planning which can be clarified with a bit of Socratic questioning – you should always T.H.I.N.K before you post…
T – Is it True?
In a world of instant news sometimes the truth can take a back seat in the pursuit of being the first to post about something. So before you press the big 'post' button make sure your information source is reliable especially if the subject includes technicalities or legalities! If your post includes; names, dates, statistics, addresses or links – ensure they are correct and relevant. Something as small as a typo or an unfortunate hashtag can discredit your brand.
H – Is it Helpful?
Quality will always be better than quantity – especially on social media! Too many posts on your followers' feeds may increase your reach by default but quite possibly at the expense of engagement! Will your customers find what you're posting useful – does it help them to solve a problem in their practice or make a decision about a product they need to buy? A good way to test whether your post is helpful is to ask whether the post is something your target customer would 'bookmark' or 'save for later' to revisit. 'Helpful' social media media include infographics, how-tos, and videos. TLDR: If your post has no purpose, don't post it!
I – Is it Inspiring?
Using content marketing in your business means that everything you post needs to have a function. Whether it's to boost your brand awareness or to encourage customers to book a product trial, think about what you're trying to achieve with your social media with the consumer in mind and build the content around it. Make sure your calls to action are clear and that links are used with precision – sending someone to the homepage of your website instead of the page that has all the information they need about a product or course is just bad practice!
N – Is It Necessary?
Just because you can post – doesn't mean you should! A common mistake is thinking that any content is better than no content. This can lead to posts with no purpose – often product-heavy with no clear call to action. Your followers and customers do not want to be dictated to – they want to feel informed and inspired to make a decision that will ultimately enrich their practice. So, the next time you're coming up with content ideas, start with the action you want your audience to take having seen your content – and make sure the post is driving them to do just that!
K – Is it Kind?
As the saying goes 'you'll catch more flies with honey than vinegar' – people don't want to be talked down to or see negative language – whether that's about the problems your products can solve or even in relation to a competitor. Reframing problems or negatives with the positive aspects of your product or service allows for much more succinct and engaging content.
The dental professionals you're communicating to already know how a composite or teeth whitening system works – they just want to know why they should choose yours over anyone else's.
Moving away from promoting your products and services – is there anything you and your colleagues are doing to make the world a better place? Whether a fundraising event or an ongoing project with a charity – people often connect better with the human aspects of brands than they do with a cold hard product focus. Be proud of your endeavours and share them – it can only bring about more positive action – both on and offline!
Building a rapport with your customer base via social media is vital – so make sure each interaction they have with you and your brand is memorable and meaningful. Remember to T.H.I.N.K before you post!
If you'd like to have a chat about social media strategy for your dental business – why not get in touch with us today?