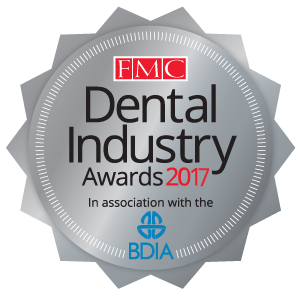 Up until 2014, Belmont Dental had no social presence in the UK, relying on more traditional print marketing methods. Realising that they were missing out on the power and potential of social media, Belmont made the decision to make this medium a central part of their marketing strategy, and asked Manan to help.
How we did it
The aim: to build Belmont's brand presence online and raise awareness of their product portfolio whilst creating an open dialogue and a new, higher level of engagement with their customers.
Early on in the development of Belmont's social media channels we realised that they needed a USP. Their impressive and attractive range of chair upholstery colours got us thinking about the role of colour in the modern practice and how it sets the tone of the day for clinicians and patients alike. Thus the #MyBelmontChair campaign was born.
The competition, which is centred around celebrating existing customers, asked Belmont customers to post pictures of their colourful and ergonomic Belmont chairs in situ in their surgeries for a chance to win a prize. The campaign resonated with practices up and down the country as they posted images on Facebook, Twitter and Instagram. As a result, Belmont chairs became more than just a dental chair – taking centre-stage in the modern dental practice.
The #MyBelmontChair microsite was pivotal to the campaign – a vibrant, colourful site that brings the Belmont brand to life, but is also a central place to promote the campaign. It contains articles around the topic of colour, competition pages and a 'hall of fame' for all competition entrants.
In 2017, a new competition was launched with an extra twist. This time customers were asked "Who's Smiling in #MyBelmontChair?" and encouraged to post pictures of somebody smiling in their dental chair, showing the positive effect that Belmont chairs can have on everybody who visits the dental practice. After this equally successful initiative, the whole #MyBelmontChair campaign won the 'Best Use of Social Media' Award at the FMC Dental Industry Awards 2017.